The Republic Day celebration was held at Mahatma Education Society's Pillai College of Education and Research. The show was hosted by SY and FY students. The event started with a prayer and thought for the day. Students gave speeches on republic day; about the constitution and how Dr. Ambedkar worked hard and made the constitution, how much time it took to make the constitution.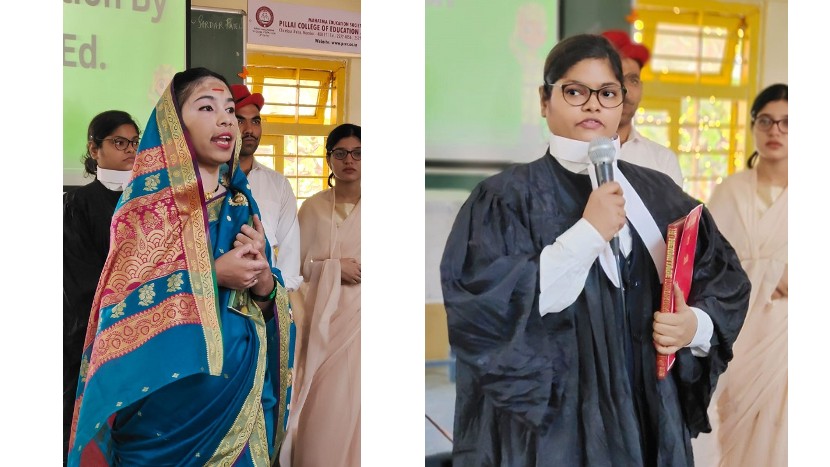 The National Girl Child Day was also shared on this occasion. Ms. Sheril told a short story of a little girl. and about life of being a girl to create an awareness about gender discrimination Students highlighted the important programmes introduced by the government to help the girls in India and initiatives launched to create a safe environment for the girl child.
F. Y. B. Ed. students were all decked up for drama and performed on the stage on the freedom fighters. Narrator Ms. Mahjabeen started with a beautiful and energetic welcome which was filled with joy and warmth. The students were dressed up as freedom fighters Aruna Asaf Ali, Bhagat Singh, Dr. Babasaheb Ambedkar, Savitri Bai Phule and Rani Lakshmi Bai. They acted out their characters as well.
All Student Council members sang a song  "Ae Watan watan Mere Aabaad rahe tu" at the end of the celebrations.