MES's Pillai College of Education and Research organized a workshop on 'Leading Successful Change Initiatives' in association with the Children's Movement for Civic Awareness [CMCA] on 10th December, 2022. The session was conducted by the CMCA volunteers and very experienced teachers Ms. Effie Acharya and Ms. Brinda Ganesh.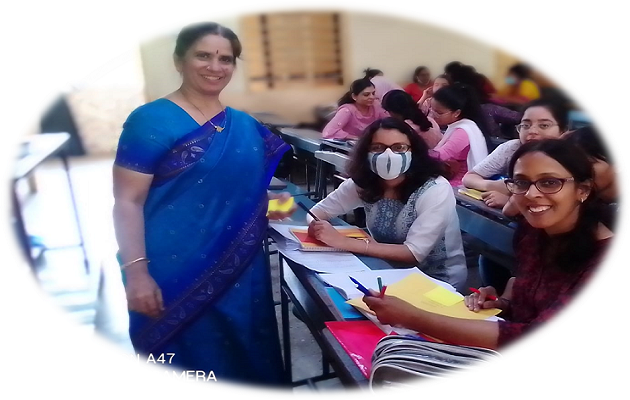 They highlighted on the aspects of being an active citizen who follows constitutional laws to bring about equality as well as changes for the betterment of the society. The resource persons created an active participation environment in the class, in which the students were divided into groups to work on allocation of budget to various ministries, such as Water sanitation, Education, Women Safety, Health and welfare, Agriculture etc and also asked each group to prepare a definition for the word 'Development'.
The session inculcated critical thinking amongst the students by giving them stories to work on, in which they had to look out for the characteristics of a 'Responsible Citizen'. Students also received a booklet of helpline numbers to deal with the issues discussed in the session. The session ended on an informative and insightful note.