Women's Day is celebrated on the 8th of March every year around the world. It marks the evolution of the ethos that 'An equal world is an enabled world'. On this special day, eminent Chief Guests, Adv. Neeta Kedia, who specializes in marital laws and laws that safeguard interest of women, along with her daughter Dr. Shruti Kedia, graced the occasion and shared inspiring and valuable thoughts on the different ways women should continue to empower themselves.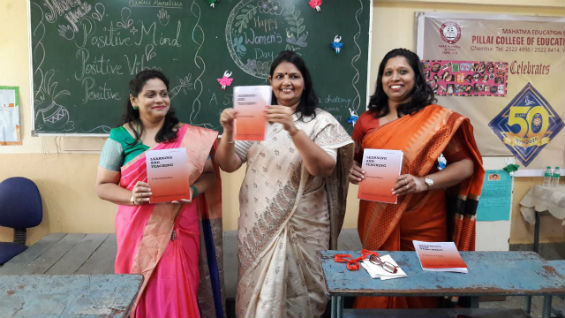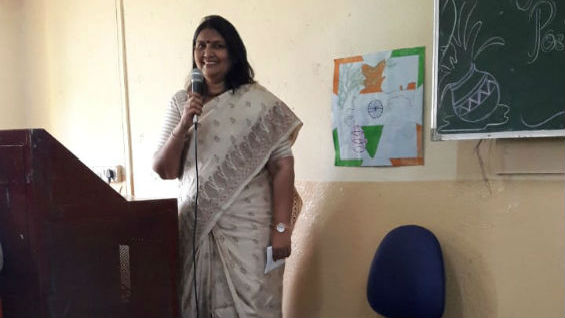 The students of F.Y.B.Ed. demonstrated the essence of this important day beautifully through a thought-provoking role-play, which made the audience ponder over the silent and effortless contributions of women in our lives starting from that of our mothers to our wives, sisters, daughters and friends. The YouTube video of the heart-touching poetry written by our respected Principal, Dr. Reni Francis called 'Daag Achhe Hain' was played along with a strong and insightful speech delivered by one of the students. To add to the occasion, the books published by teachers, Dr. Mary Verghese, Dr. Swasti Dhar and Dr. Sunita Jain were also released by our chief guests with great joy and pride.
The special assembly concluded with the vote of thanks and our Principal, Dr. Reni Francis's views on this eminent day. The students, teachers and guests enjoyed the assembly immensely and were inspired with the encouraging thoughts that illustrated how our individual actions, conversations, behaviors and mindsets have an impact on our larger society.