Set Induction In A Virtual Classroom
The 'Alumni Returns' is a lecture-series where PCER alumni come back to the college and share their expertise with the students. This academic year due to the prevailing situation of the pandemic and the lockdown, PCER commenced the programme in its online form. This is in line with SDG #4 Quality Education.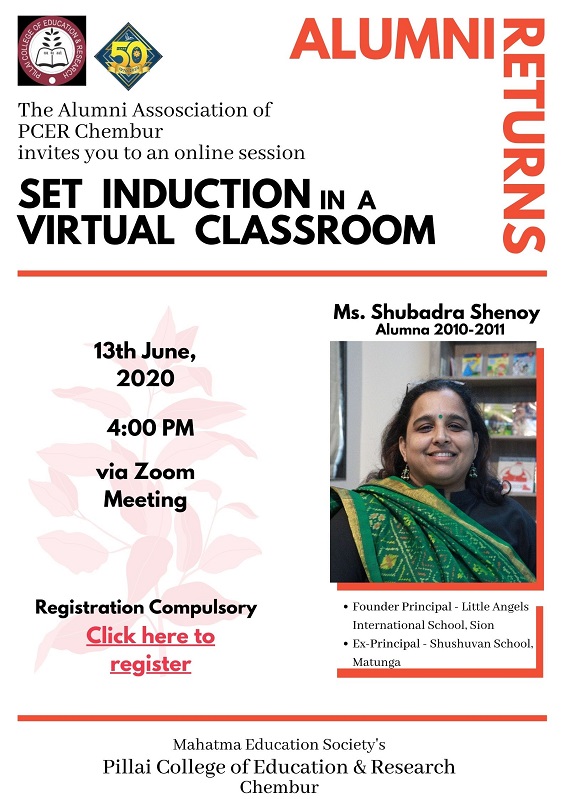 On 13th June, 2020, Ms. Shubadra Shenoy, Alumna from the Batch of 2010-11 and at present the founder Principal of Little Angels' International School, Sion enthralled the students and alumni by holding a session on Set Induction in a Virtual Classroom via a Zoom Meet.
With 95 live participants, this session focused on the various ways in which teachers can provide innovative and interesting learning experiences to students. The games, strategies and concepts shared by Ms. Shubadra were short, simple and can be used across age-groups and subjects. They can be used to start lessons, during recap and even in the middle of the lessons as energisers. The participants benefited immensely from the session as it threw light on the various possibilities for conducting interactive and effective online teaching learning experiences.