Day & Date: Wednesday, 22nd January, 2020
Venue: Multipurpose Hall, MES's Chembur Campus
Time: 11:30 a.m. to 2:00 p.m.
Mahatma Education Society's Chembur Campus kickstarted its Golden Jubilee Year with the unveiling of the MES 50 years' logo at the Chembur Campus with a grand celebration which was held on 22nd January, 2020.
Each campus will hold a year-long celebration with a minimum of one activity for the entire campus each month and the alumni of every institution (those who have been students during these golden yesrs) would form an integral part of these celebrations.
For the purpose of the unveiling, many of the alumni of PCER, Chembur were also invited. These invitations were flashed on the website as well as sent over the various WhatsApp groups.
PCER Chembur was very fortunate to have three of the alumni from the 1990s represent the initial decade of PCER. They were:
Name of the alumni
Batch
Current / Past Position
Fr. Donald Fernandes
1994-95
Principal, Don Bosco School (Nerul)
Mrs. Vijaya Ravi
1996-98 (Part-time)
Retired in 2018 as a Senior Teacher at OLPS High School, Chembur after 28 years of service
Mrs. Prasanna Arvind
1996-98 (Part-time)
Retired as a Senior Teacher from Shree Narayan Guru High School

At present working as an Assistant Professor with Shree Narayan Guru B.Ed. College
The programme was hosted by Mr. Vicky Zarapkar who first invited Dr. Daphne Pillai to speak to everyone about the solemnity of the occasion. This was followed by Dr. Vasudevan Pillai himself as well as Mr. G.T. Ochhani, Deputy CEO of the Chembur campus addressing the dignitaries, the past and present faculty members, the special invitees, alumni and the students of the various institutes at MES's Chembur campus.
All three of them remembered how the Chembur campus was very close to their heart as this was the very place where, in 1970, Dr. K.M. Vasudevan Pillai and his elder brother, had sown the seeds of the idea of an educated and empowered India by setting up the Chembur English High School (CEHS).
After this, the alumni from each of the institutions were invited to come forward and share their memories of their time in MES. This was a very emotional moment for all, those who shared their experiences and those who were fortunate to listen to it.
From PCER, Mrs. Vijaya Ravi and Fr. Donald shared their thoughts and took us down memory lane. It was truly a very emotional moment for all.
PCER was also very fortunate that three of our senior faculty, who had retired, had also taken time out and joined in the celebration. They were, Dr. Sunita Wadikar, the former Principal of PCER, Prof. Sally George and Dr. Brij Bala Suri.
The crowning moment was the unveiling of the 50 years Golden Jubilee logo. This was done with a lot of flourish and flair and was a moment of pride for all.
The Alumni from the various Institutes of MES's Chembur Campus
On the dais – Dr. Vasudevan Pillai, Dr. Daphne Pillai, Members of the Pillai family along with Mr. G.T. Ochhani, Fr. Donal and Mr. Raju Khanchand (CEHS)
Dr. Daphne Pillai
Dr. K. M. Vasudevan Pillai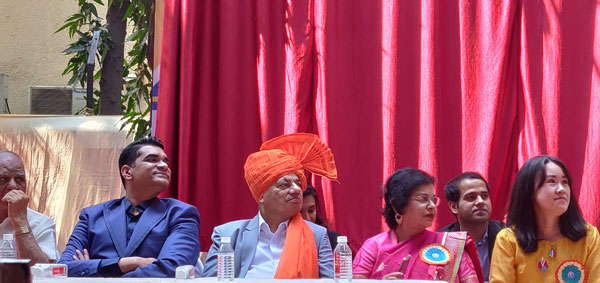 The dignitaries on the dais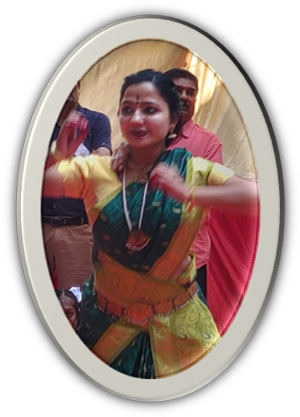 Ms. Josmi Jose from B.Ed. Performs the welcome dance
Ms. Vijaya Ravi, alumnus of the 1996-98 batch speaks about her memories of PCER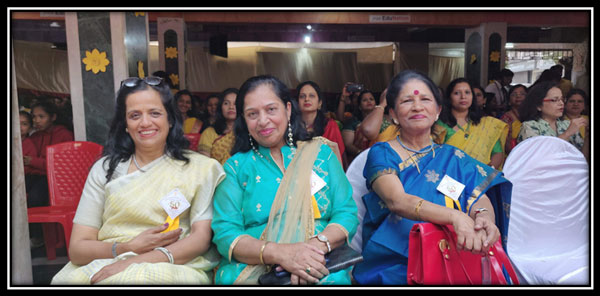 Dr. Sunita Wadikar, Dr. Brij Bala Suri & Prof. Sally George
The past and present Faculty with Dr. K.M. Vasudevan Pillai and Dr. Daphne Pillai
The 50 Year Logo