The Alumni Association of PCER-Chembur organised a One Day Symposium on "Institutional Best Practices" through the Intellectual Capacity Building Network Centre (ICBN) on Thursday, 14th February, 2019 from 10:30 a.m. to 1:30 p.m. at Room No. 401, MES's Chembur Campus.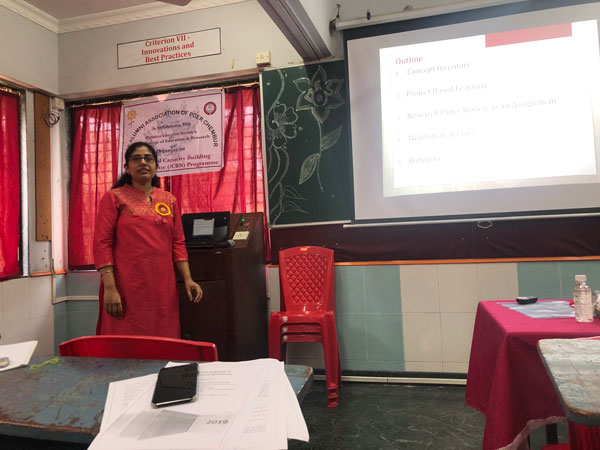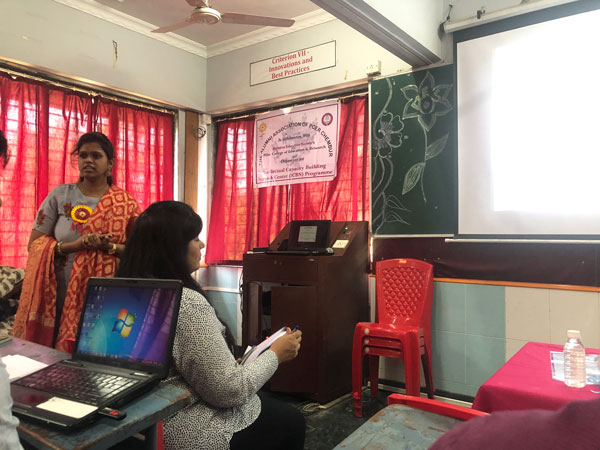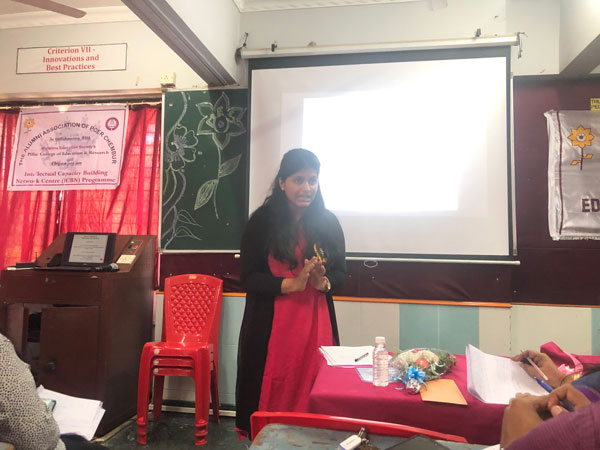 The Symposium started with Dr. K. M. Vasudevan Pillai, the Chairman of MES declaring the Symposium open and sharing his views about the importance of sharing best practices amongst various institutions. This was followed by the Keynote address given by Ms. Parveen Shaikh who is an alumnus from the batch of 2013-14 and is currently the Principal of The Somaiya School, Vidya Vihar. Ms. Shaikh spoke about 'Visible Learning' and how teachers must adopt visible learning in the classroom.
The presentations consisted of 10 participants from various institutes. The programme ended with a vote of thanks.