Hindi Diwas
It was on 14th September, 1949 that Hindi, along with English, was accepted as the official language of India by the Constituent Assembly. It was from 1953 onwards that Hindi Diwas came to be celebrated annually on 14th September in order to promote the use of this language in India. PCER celebrated Hindi diwas on 16th September, 2019 with a lot of gusto and enthusiasm. The programme was marked by speech, poetry and video presentation on the importance of Hindi as official language. The programme was very well appreciated by the Principal, faculty and students of the college.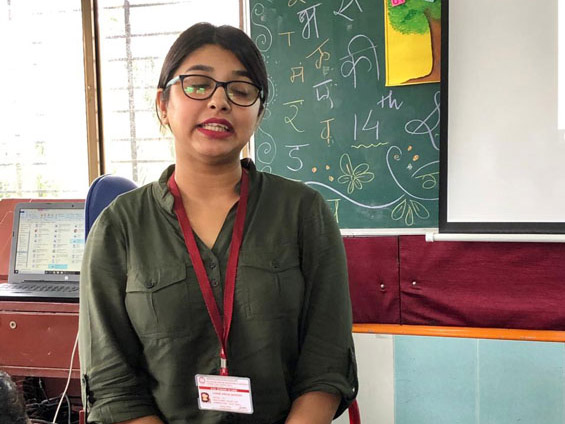 International Literacy Day 2019
'LITERACY IS A BRIDGE FROM MISERY TO HOPE'
8th September was proclaimed as International Literacy Day (ILD) at the 14th Session of UNESCO'S General Conference on 26th October, 1966. Since 1967, International Literacy Day (ILD) celebrations have taken place annually around the world to remind the public of the importance of Literacy as a matter of dignity and human rights, and to advance the literacy agenda towards a more literate and sustainable society. PCER celebrated the ILD programme on 16th September, 2019 and sensitized the students towards the significance of Literacy and discussed the importance the importance and challenges our country is facing too reach 100% literacy rate. They showcased a skit depicting the relevance of literacy and the consequences of lack of it very effectively. A speech and quiz were conducted to mark the significance of this day.
The Principal and faculty appreciated the participation and performance of the students.