Soroptimist Welfare Association (SIBC) in association with Pillai College of Education and Research, Chembur and Pillai Institute of Management Studies and Research, New Panvel undertook the Fistful of Grains project. During this period of pandemic with trying and tough times for people all around us, the project of Fistful of Grain was indeed the need of the hour. The project was launched through the Amazon Registry, where 12 items were listed as a part of the Registry- Rice, Wheat Flour, Chickpeas, Lentils – Red and Yellow, Green gram, Sugar, Salt, Flattened Rice, Semolina, Tea, Oil. The Amazon Registry Link was shared with people far and wide and the project was hugely successful. The link was open from 17th October, 2020 to 7th November, 2020. A substantial collection was made and the food grains were distributed to four different NGOs
PreranaNaunihal Children's Home
Sisters Adorers Home for the girls
Manav Jeevan Seva Trust
Navjeevan Centre for children.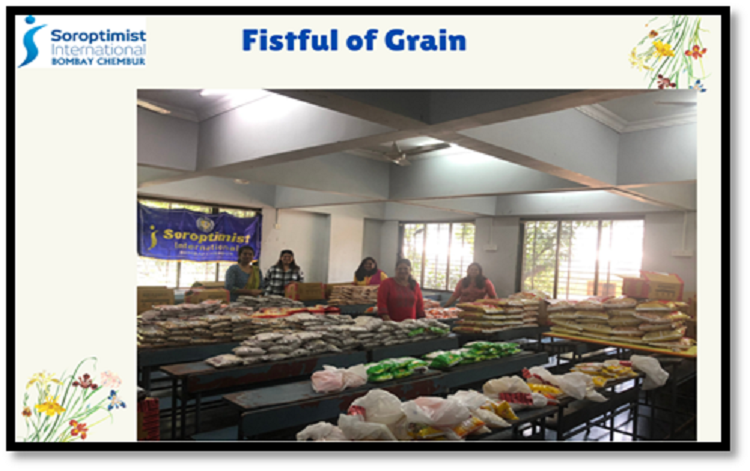 More details of the project can be found on – https://www.youtube.com/watch?v=ZFnUn7d7RRg&t=4s
"It is not how much we give but how much love we put into giving"-Mother Teresa