SUPW (Socially Useful Productive Work) File Making
Education at all stages has been regarded as a powerful instrument for social transformation. At PCER we provide opportunities to learn at various levels. SUPW workshops are one mode of learning through creative art. The objective of the SUPW workshop was to bring to use the old articles in a modified and presentable manner. Hence it was decided to conduct a workshop on File Making. The workshop was conducted by Dr. Reni Francis, the students were informed to bring old files, piece of cloth (1 metre), fevicol, a pair of scissors, decorative items such as laces, buttons etc.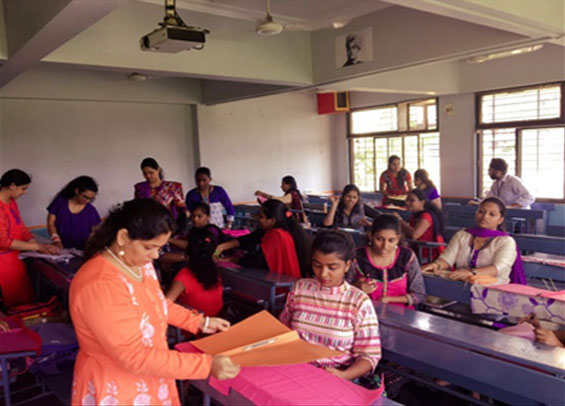 The students enjoyed the SUPW; it was a change for them from their routine lectures. They emerged with creative ideas and decorated the files to the best of their ability. Some students were quite excited about their file presentation and display. Overall a very positive and creative attempt by students. The students were excited in learning many more things through SUPW workshops.